Notice !! - The shirt displayed is a commemorative item for you to remember this great celestial event and to support Dr.Sky efforts to promote Astronomy, Space, Aviation and Weather. Orders received before the eclipse, will promptly be shipped after August 21, 2017, as our Dr.Sky team will be out on the road.
Thank you for your order and support of Dr. Sky. Price $22.00 each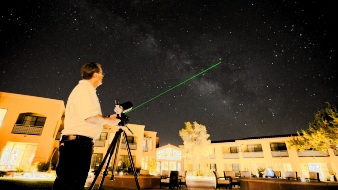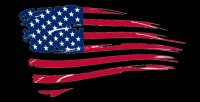 Dr.Sky 2017 Total Solar Eclipse Expedition...
The United States has not seen a total solar eclipse since Feb 1979. On Aug 21st, 2017 millions will experience this uniquecelestial event. Where will you be? For many the eclipse will only be a deep partial eclipse. It is important to acquirethe proper solar glasses and equipment.
Only those fortunate enough to be within a seventy mile wide path will experience true totality. We have compiled some great eclipse products from our valued suppliers to help you and your family enjoy and remember this truly amazing event.
Please order early, so as to assure enough delivery time for many of these products.
We wish you and yours the very best for a safe and satisfying eclipse event. After this the next major total solar eclipse in the USA will take place on April 8th, 2024.
Steve Kates Radio Personality, The Dr.Sky Show, Coast to Coast (worldwide)
"Always remember to keep your eyes to the skies" www.DrSky.com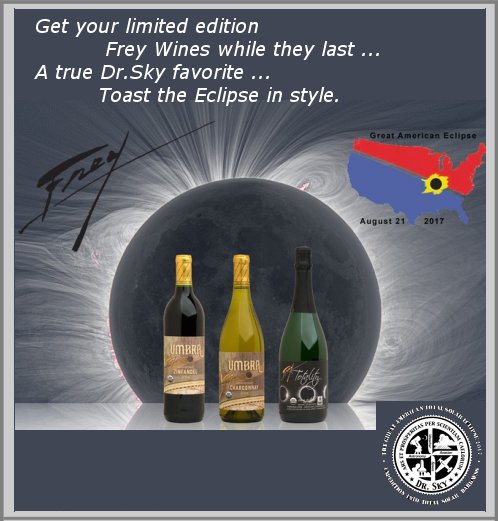 America's first organic and Biodynamic winery
Producing award-winning vegan, gluten free wines with no added sulfites since 1980.
We are a third-generation family-owned and operated winery located at the pristine headwaters of the Russian River in Redwood Valley, Mendocino County, California. At Frey Vineyards we combine the best of modern and traditional winemaking methods to showcase distinctive varietal flavors. Through minimal manipulation in the cellar, we allow the wines to express the authentic character of our soils and climate. For over three decades we have been vanguards in crafting wine without added sulfites, a synthetic preservative added to most other wines (even wines made with organically grown grapes!) that can cause adverse allergic reactions in some people.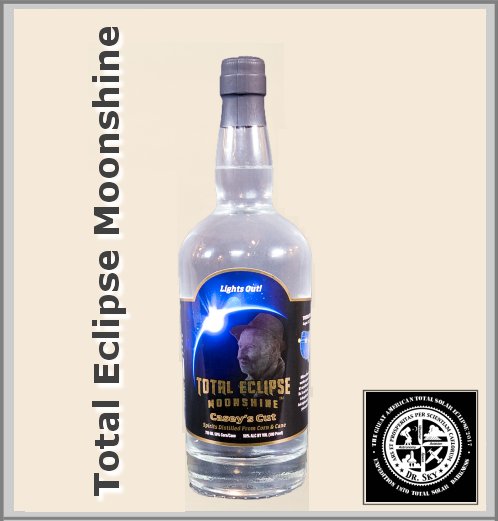 Total Eclipse Moonshine
100 proof Casey's Cut at its finest, the Total Eclipse Moonshine from Casey Jones Distillery is the closest you can get to bottling nature's rare phenomenon. Happening on August 21, 2017, this moonshine commemorates this rare event. Hopkinsville, Kentucky and Casey Jones Distillery will experience the 2017 total solar eclipse the longest at two minutes and forty seconds.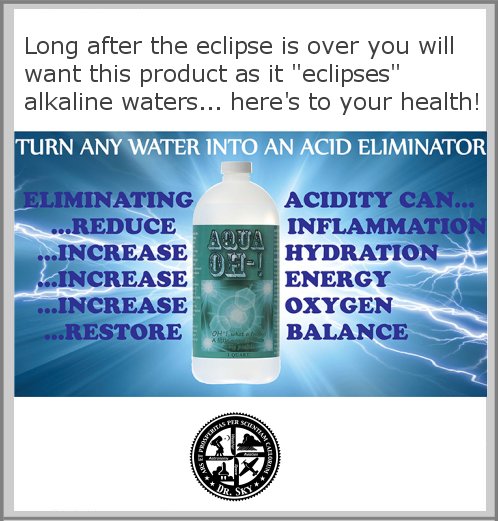 Very simply, Optimal Harmony Water Company exists to manufacture, promote, and distribute AQUA OH–!™.
A product as powerful and transformative as this needs a company dedicated solely to it. The human body needs AQUA OH–!™ where NATURE has not been tainted by the hand of man.
*None of the products or statements on this website have been evaluated by the US Food and Drug Administration and are not intended to diagnose, treat, cure or prevent any disease or condition. If you suspect you may have a disease or condition, you should consult a licensed healthcare practitioner.
To learn more about AQUA OH... www.optharmony.com
ORDER NOW CLICK HERE > https://www.optharmony.com/drsky/?ref=337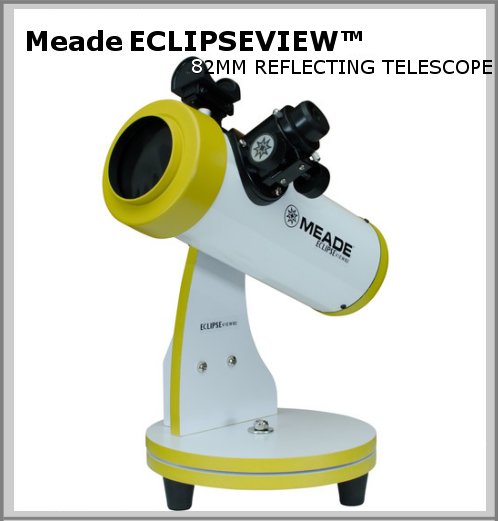 Adittional Dr.Sky Product/Vendor Suggestions, unique & usefull items
These products have earned the Dr.Sky seal of approval*items are not available for sale at our site, contact these recommended vendors at their websites. Mention Dr.Sky when ordering.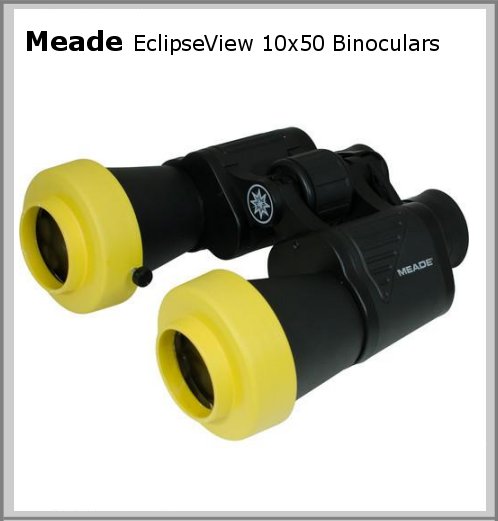 InfiniTees Solar Eclipse - Glow in the Dark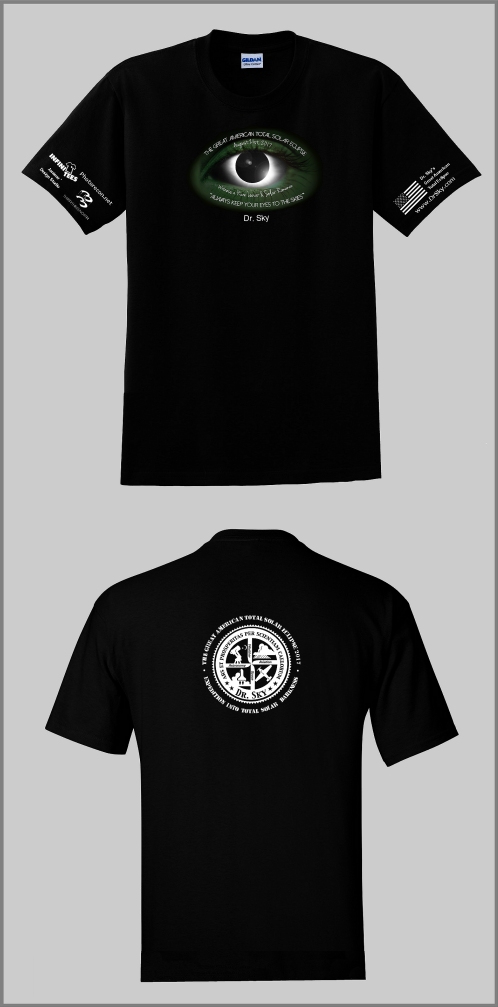 Lunt Solar Eclipse Solar glasses are manufactured in Germany and are 100% safe for direct viewing of the Sun and Solar Eclipses.
Eclipse glasses will be in very high demand prior to the USA total Solar Eclipse. Typical Eclipse events have seen Eclipse glasses go for as much as $25 ea. Chances are that Eclipse glasses will be sold out and unavailable the days before August 21st.
These Solar glasses are IN STOCK and available for immediate delivery.
The Price per 5 Glasses is $15.00 incl. shipping.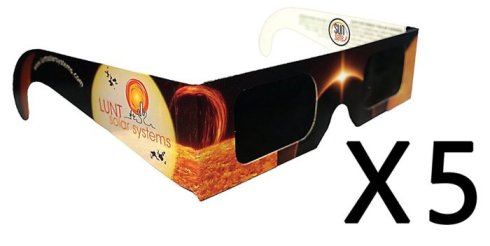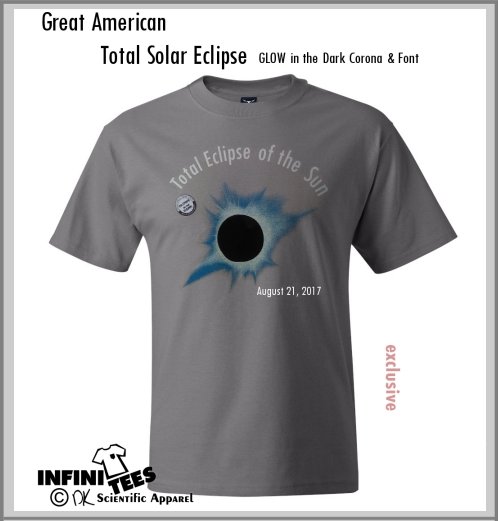 Perfect for SAFELY viewing the upcoming Solar Eclipse!
Meets ISO 123112-2:2015
CE certified to 12-16 of EN 169/1992.
Removable white-light Solar Filter for use BOTH day & night!
Newtonian Reflector with a generous 82mm (3.2") aperture to give you a great view of the Moon, planets, and the Sun!
Lightweight (3.8 lbs) and a compact 300mm (f/3.7) focal length for ultimate portability
Comes with 26mm and 9mm eyepieces for low and high magnifications.
Includes a 2x Barlow lens to double the magnifying power of your eyepieces
360° swivel mount and a simple point-and-look design for easy use
WHERE TO BUY?
Camera Concepts www.
Perfect for SAFELY viewing the Solar Eclipse!
Meets ISO 123112-2:2015
CE certified to 12-16 of EN 169/1992
Removable white-light filters Meade high-quality, 10-power, porro prism binoculars deliver years of use.
Coated optics and BK-7 prisms provide bright, high-resolution images.
Rubber armoring protects precision optics against impact.
Includes removable solar filters, padded case, neck strap, and cleaning cloth.
WHERE TO BUY?
Camera Concepts www.
Within the human body water plays just as important a role as it does on planet earth.
The basic building block of all known living organisms is the cell and all of the components of the cell are dissolved in water. Not only are they dissolved in water, but they derive their structure and activity from their interactions with water.
Have any questions about us or our apparel? Please call us at 1-602-321-9128, Mo.-Fri. 9 to 6 MST